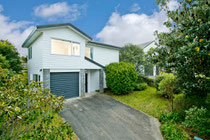 $630,000/SOLD under the hammer at Auction
67 Barbados Drive, Unsworth
Looking for a property in a good area that you can live in comfortably yet plenty of room to add your taste and value?
Then look no further.
Situated in a very popular Unsworth Heights with desirable schooling nearby - Albany Primary, Junior, Senior High School. Short drive to Albany mall and lovely east coast beaches. Plus transport is just at your door step!
But the location is just the beginning. It features sunny living and dining, open plan kitchen, 3 bedrooms, 1 bathroom, and internal garage on 600m2 full site. Ring your friends & get them over for a barbeque. Plenty of room to entertain. Your children and pets will love the fully fenced great backyard.
Add your taste and add value by improving the indoor outdoor flow utilising some of the extensive almost flat backyard!
Calling all first home buyers, young families and investors!
Be quick - this simply won't last! Phone me NOW!!
Open Home: Saturday, Sunday 12:30pm-1:00pm
Auction: Sunday 15 Sep 10:00 am (On site) Open 1/2 hour before Auction
More informations
http://www.harcourts.co.nz/Property/652990/BI32246/67-Barbados-Drive
こちらの物件はオークションにて$630,000で落札されました
快適に生活でき、少し手を加えることで自分のテイストや付加価値が期待できるおすすめ物件のご紹介です。Unsworth Heightsという人気の住宅街、優秀な学区内(Albany Primary, Junior, Senior High School)に位置し、またお買い物に便利なアルバニーモールや綺麗な東海岸のビーチも車ですぐという好立地条件。もちろん、自慢はロケーションだけではありません。
日当たりの良いリビング・ダイニングエリア、それに続くオープンキッチン、3ベッドルーム、1バスルーム、インターナル・ガレージと必要なものは全部揃っています。さらに600M2という広大な敷地。広い裏庭はフェンスで囲まれており、お子様やペットの最高の遊び場となることでしょう。バーベキューの季節が待ちきれませんね。お問合せは、お気軽にメールやお電話でどうぞ!
オープンホーム: 土日 12:30pm-1:00pm
オークション:2013年9月15日(日)10:00AM現地にて オークション日9:30am開場
詳細は、以下のリンクでご確認いただけます。
http://www.harcourts.co.nz/Property/652990/BI32246/67-Barbados-Drive